VOYOR Facial Steamer ZL100
Regular price
$47.99
Sale price
$39.99
/
Standard shipping charges 5$, including tax
---
Wanna do a facial spa at home? VOYOR Facial Steamer is the best skincare product for you to choose. The warm mist streaming can quickly open up your clogged pores while removing dead skin, oil, and makeup remnant from your pores. So the skin steamer is the best partner for blackhead removal and facial skin scrubber. In addition to helping to clean, it can also improve cell vitality and oxygen absorption through the skin for a soft and fresh, so you can make up more naturally.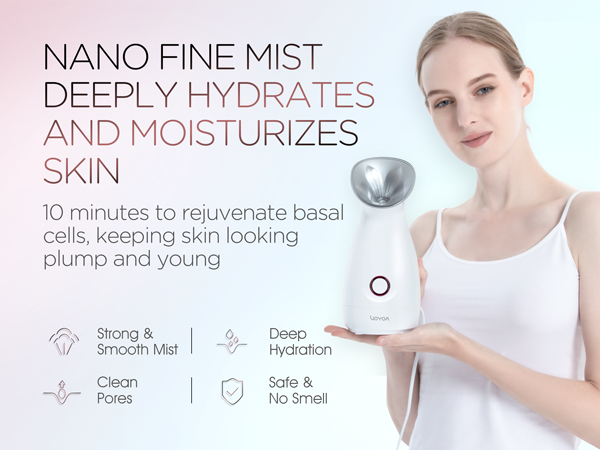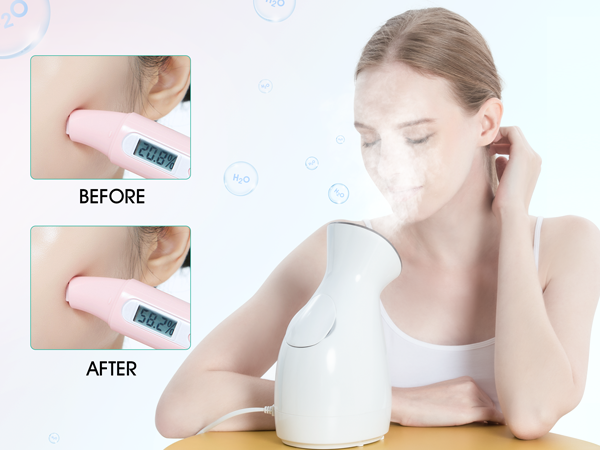 Nano Ionic Face Steamer
Hydrates to improve skin condition and elasticity
Fast steam to turn purified water into nanoparticles to produce a powerful, continuous mist.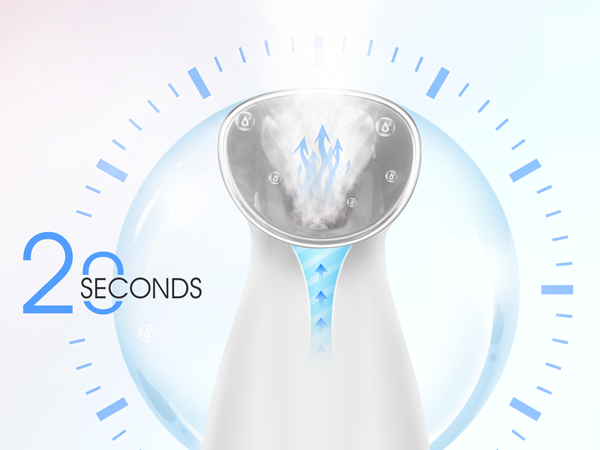 Rapid Fog Generation
Only take 20 seconds to generate uniform warm mist
Highly effective beauty products, and you can enjoy a full face sauna with almost no waiting time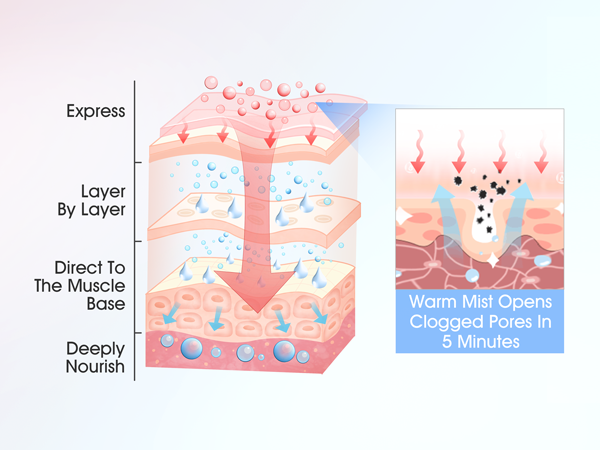 Gently open & clean pores
Warm mist opens clogged pores in 5 minutes
Unclogs pores and thoroughly removes dirt, makeup, oil, blackheads, accelerate blood circulation.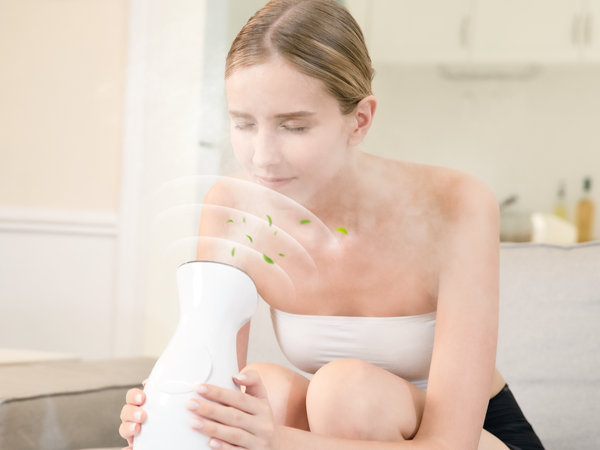 Odorless and safer to use
Made of ABS material, don't worry about bad smell
No smell and equipped with circulation cleaning system inside, make sure you get the freshest mist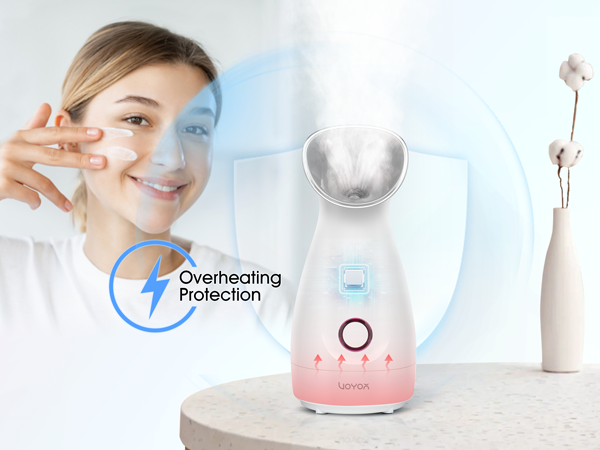 Overheating protection
Smart systems keep you and your family safe
Facial steamer will automatically shut off if there is no water in tank, avoid danger of dry burning
Product details:                                                          
MOISTURISE & PURIFY SKIN 
 VOYOR facial steamer for home turns water into nano steam which penetrates pores to bring away impurities, moisturizing skin, and accelerate blood circulation, thereby make face skin delicate, healthy, and glowing.
The abundant warm mist produced within 20 seconds, which more effectively unclogged pores and thoroughly clean away dirt, makeup, oil, blackheads, and other impurities from deep pore while the warm nano steam is also mild for sensitive skin.
Make your skin more effectively absorb nutrients when using facial masks, lotions, and other skincare products after steamed your face skin with this face steamer. This home facial steamer also functions as a vaporizer and humidifier. It also can help to relieve blocked nose.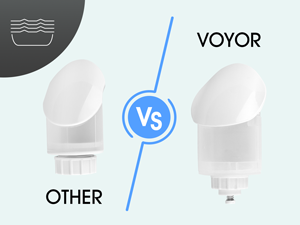 Large water tank
70ml large water tank, can evenly mist for 20 minutes, fill up with water at one time to complete steaming face skin care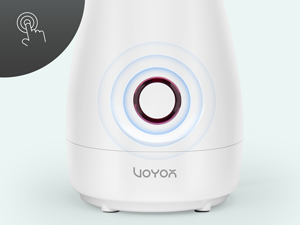 One-button design
Simple and easy to operate,click switch to start your journey of steaming face skin care immediately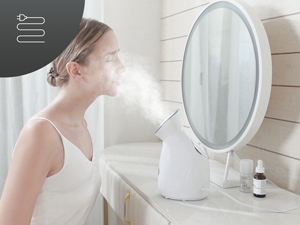 3M extension power cord
The extension cord makes your skin care area not limited, making skin care more convenient anywhere in the home.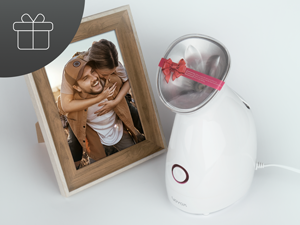 Suitable as a gift
Help family take care of their skin while eliminating their day's fatigue, the most thoughtful gift.
Specifications:
Product name :VOYOR Facial Steamer
Model:ZL100
Material:ABS
Working voltage:110V (US) / 220V – 240V(EU)
Working power:280W
Product size:26*15.6*14.3 cm
Product weight:800 g
Water tank capacity:70ml
Package Content:
1 x VOYOR ZL100 facial steamer
1 x User manual
 Safe and practical design, enjoy 20 minutes of long-term hydration every time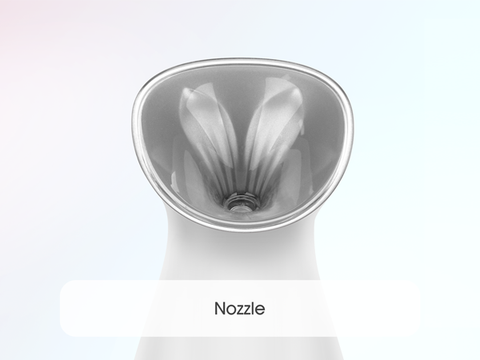 Effectively gathers the spray to prevent the mist from quickly dissipating. Allows more steam to be absorbed by the face.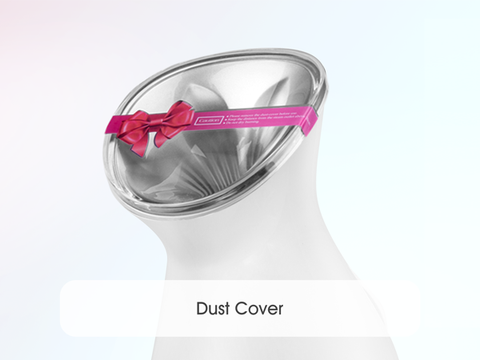 Cover the product when not in use to prevent dust and other impurities from entering the interior, allowing you to enjoy the purest steamed face every time.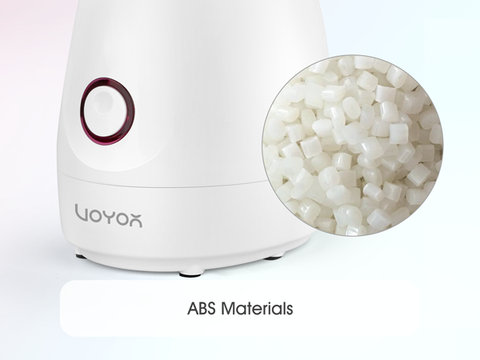 Made of high-quality materials, there is no odor when heated to produce mist. Protect the health of you and your family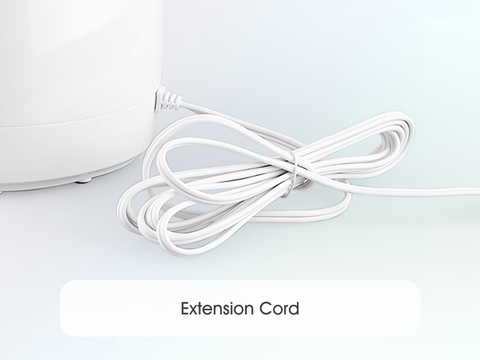 3m lengthened power cord, and the power cord anti-breakage and anti-leakage design are added to the fuselage, making it more secure to use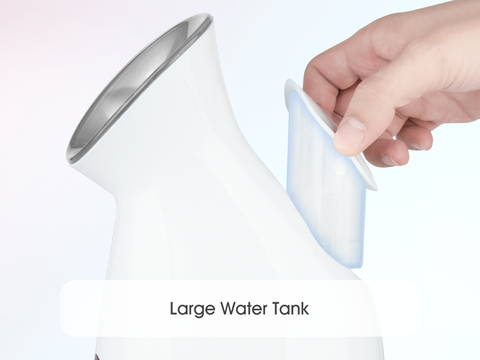 70ml large water tank, you can enjoy 20 minutes of steaming your face with one injection of water
The simple & natural process for flawless skin
Leaves skin moisturised, soft and clean
3 times a week to have the elastic skin in half a month!

How to use
Step 1: Clean face
Step 2: Fill tank with distilled or purified water and install
Step 3: Lay device horizontally,connect to power outlet and turn on for use
Step 4: Use it for 10-15 minutes each time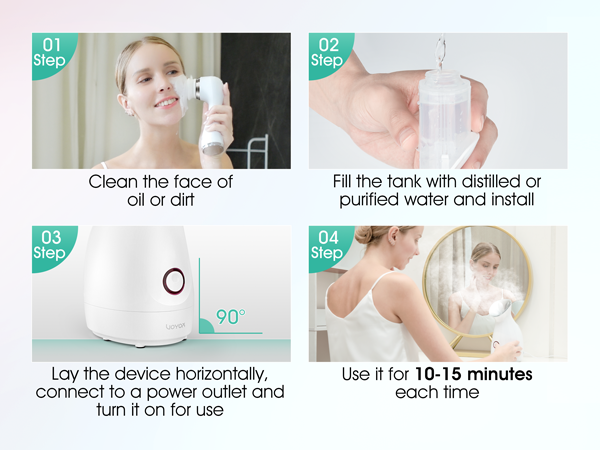 How to use - after use
Step 5: After steaming the face, you can clean the blackheads or clean the face with warm water
Step 6: Skin care products that can be applied cold or moisturizing to shrink pores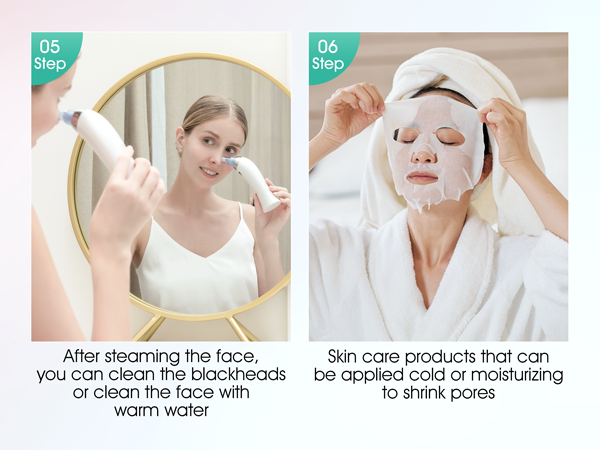 Warm Tips:
1: Add distilled water or pure water for use, please do not add essence or essential oil to water tank.
2: Place device on a flat surface and keep at least 20 cm between the nozzle and face.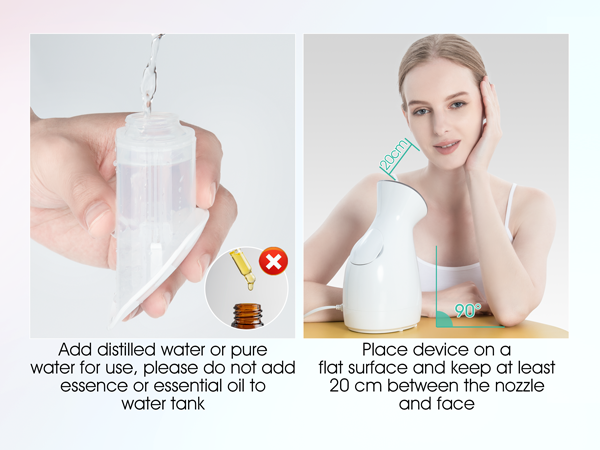 Warm Tips:
1: Device will stop when water tank is dry. Can be restarted after adding water.
2:After Overheat protection is activated, product reheat after internal cooling. Please turn off power if not in use.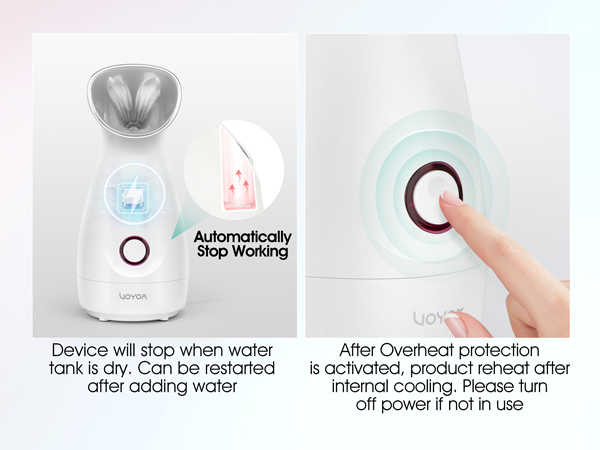 Enjoy facial SPA at home
Start facial steaming at home anytime, anywhere to relax your body and mind.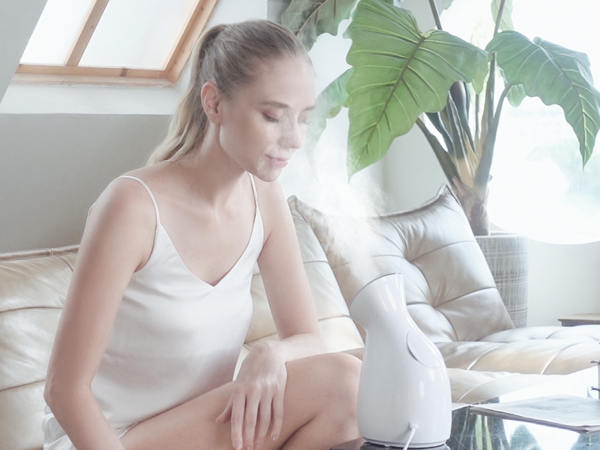 OUR GUARANTEE

Product Warranty-All products purchased from VOYOR come with 2-year warranty.
Unconditional return-You can enjoy a 30-day no question asked return policy after purchasing from our store. Please send us an email at support@voyor.com before returning the product, we will offer you the relevant return information.
 FAQ
Q: How long do I need to steam my face each time?
A: Dear, we recommend that you use it for 10 to 15 minutes at a time. 2-3 times a week to hydrate and clean pores according to skin condition.
Q: Can this product get rid of oil, blackheads and cosmetic residues on the face?
A: This product will effectively unclogged pores and thoroughly clean away dirt, makeup, oil, blackheads, and other impurities from deep pore while the warm nano steam is also mild for sensitive skin.
Q: Can you use essential oils in this unit?
A: Fill the water tank with distilled or purified water. Please do not mix any other substances in water such as lotion or essential oil to avoid burn, malfunction or shorten the device usage life.
Q: This appears to be a plastic body face steamer, does it produce an burn smell of plastic?
A: It is made of healthy ABS plastic materials, there is no smell of plastic when using it, you can use it with confidence.
Q: The instruction describes that it can turn off automatically, what do I need to do after shutting off?
A: You should turn off the switch button or unplug power cord in time if you don't need to need to use it. Overheating protection is used to prevent continuous heating after the water is used up. Machine will restart after the temperature is lowered.
Frequently Asked Questions
How long is the product's warranty? The product is broken, can it be replaced?
The warranty for VOYOR products is two years. If you have any questions about the product, please feel free to contact us.
We will do our best to help you solve the problem. Please click here, and be sure to attach the order number so that we can help you better deal with the problem. Thank you.
For detailed refund policy, please click here.

How to return the products? Is there a refund?
We will refund no-asking within 30 days. If there is any dissatisfaction with the product, please contact us in time and we will tell you the address where the product can be returned and related refund matters.
For detailed return policy, please click here.

How long will it take to receive the products after placing the order?
When your order is completed, we will deliver the products for you within 24H, if there are no special circumstances. If there is, we will contact you in advance. We will arrange delivery according to your geographic location, and you will receive the products within 3-7 business days.
For detailed shipping policy, please click here.
About free gift or QR code
If you have received a free gift card or the QR code is invalid, please contact us directly through the contact us page and we will teach you how to get a free gift.
Didn't find your answer?