VOYOR Electric Shaver for Women ES500
Regular price
$46.99
/
Standard shipping charges 5$, including tax
---
How to be less embarrassed and more confident? The VOYOR electric shaver for women may be what you are looking for, which is equipped with 3 razor heads, an epilator and a silicone face brush.
Whether the hair on the face, underarm, arm, bikini, leg, etc, this shaver can help you remove easily and leave your skin smooth and soft with no irritations at all.
Moreover, its base design makes your bathroom more clean and tidy.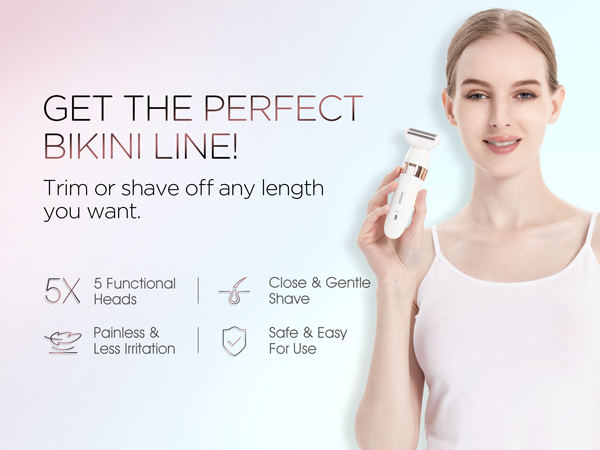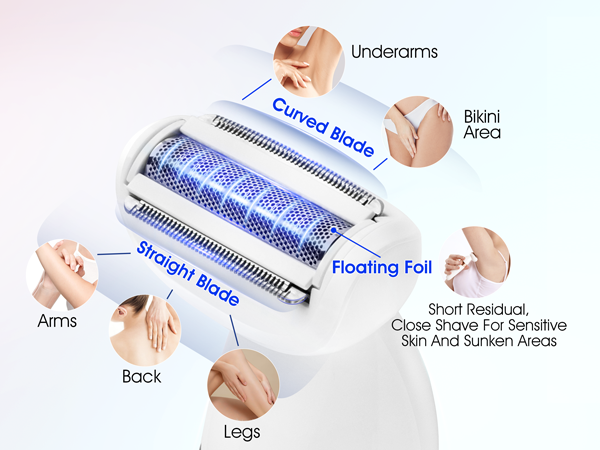 Sharp & Sturdy Blades
Long-lasting makes it the perfect essential shaver
Uses advanced floating foil and hypoallergenic stainless steel blades, is designed for any areas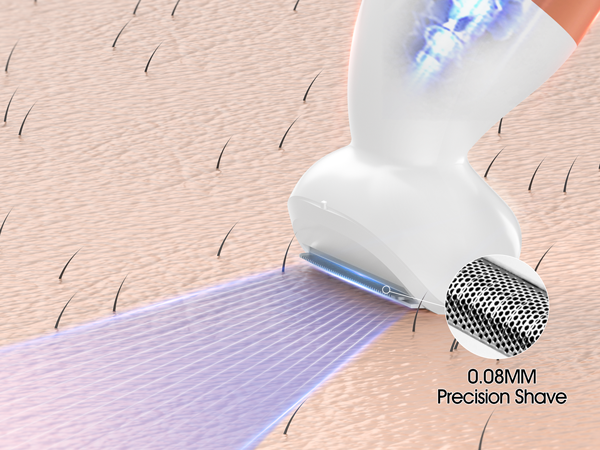 0.08mm Ultimate Fineness
Experience a precise and effortless hair removal
Equipped with self-sharpening blade plus a powerful rotary motor for a 0.08mm precision shave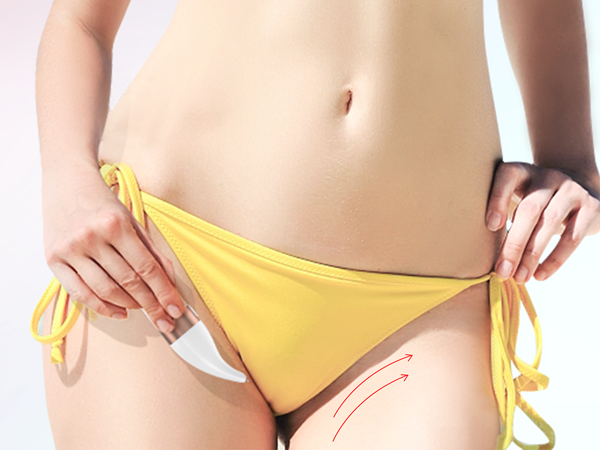 Hypoallergenic & Safer
Few nicks and cuts, especially as a bikini trimmer
The foil shaver works gently even on sensitive skin. No hair pulling, no red bumps and ingrown hairs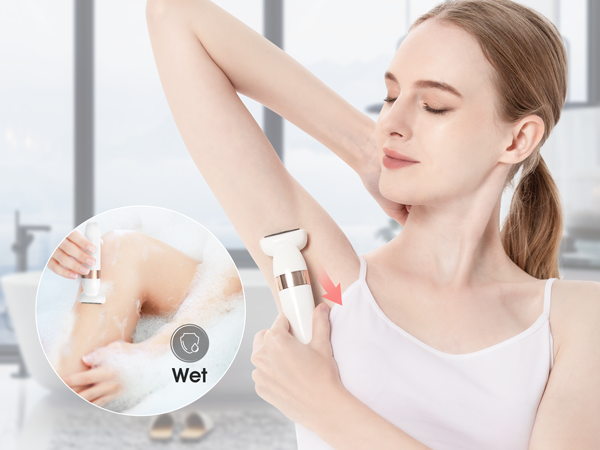 Wet and Dry Use
Works on wet or dry skin, shave the way you want
Excellent waterproof performance for use in shower or bath with soap lather, shaving foam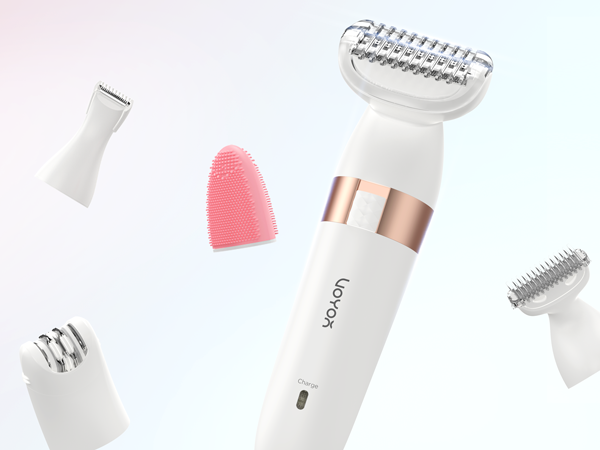 A Feature Set of Trimmer
Equipped with super silent motor for fast trimming
Strong power to support multi-function heads efficient shaving. Meet needs for trimming or cleansing
Product details:                           
PRECISE & EFFECTIVE
The 3-in-1 self-sharpening blade trim your hair with less cuts and irritation. With a powerful motor, this shaver for women can offer you an effective and close hair removal experience.
MULTIFUNCTIONAL BODY GROOMER
With 5 functional heads, besides can freely choose the different shaving heads for your different shaving needs you can also use the epilator head to remove your facial hair. Moreover, you can also get a silicone facial cleansing brush head. With this versatile razor, there is no need to buy many devices.
EASY TO USE AND CLEAN
This shaver is completely IPX6 waterproof and you can easily rinse it under running water for cleaning. One button switch also makes it simple for you to operate.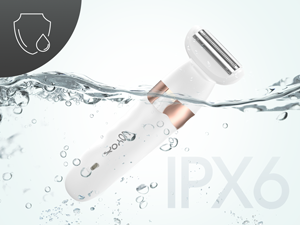 IPX6 Waterproof & Durable
Being waterproof can be cleaned inside the heads directly under running water. The electric razors for women is well made and durable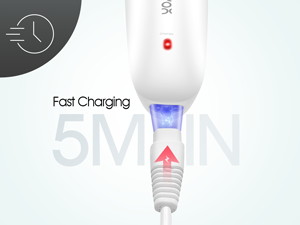 Fast Charging & Long-term Use
5-min quick charge for one shave, and fully charged in 90 minutes up to 120 mins shaving. Just make the bikini trimmer replace your manual razors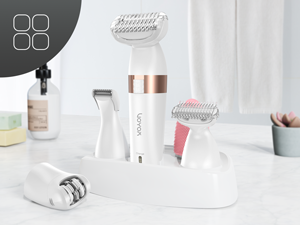 5-in-1 & Storage Convenience
Full body hair removal grooming kit with replacement heads for easy installation. Electric shaver comes with a stand, easy and comfortable to store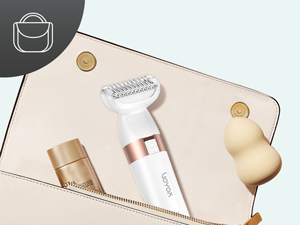 Portable & Cordless Trimmer
The portable and ergonomic design at nice solid feel allows you to put the bikini line razor in your travel bag and use it for you anytime, anywhere
Specifications:
Product name:VOYOR 5-in-1 electric lady shaver
Model:ES500
Material:ABS
Working voltage:3.7V
Working power:5W
Battery capacity:600mAh
Product size:14.5 cm x 3.2cm x 3.5cm
Product weight:290 g
Charging time:1.5 h
Package Content:
1 x VOYOR ES500 5-in-1 electric lady shaver
1 x 3-in-1 shaving head with blade comb
1 x Trimming head with blade comb
1 x

Facial Epilation Head

1 x Precise trimming head with limiting comb
1 x Silicone facial cleansing head
1 x Cleansing brush
1 x USB charging cord(USB charger not included)
1 x User manual
Features collection of the multi-functional heads
Allows for a better reach all over your body

Durable and sharp blade can remove hair comfortably. Hypoallergenic floating foil blade works on even of hard-to-reach parts like armpits.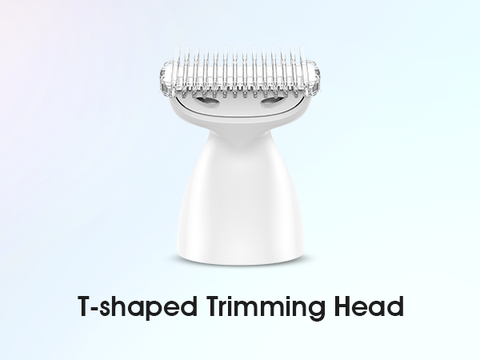 Cut thick & long hair speedily also evenly with the two-directional blade for easy body hair grooming, which feels like just being waxed.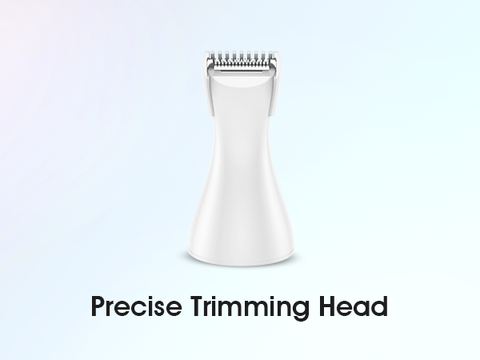 Safely and painlessly trim hair in private areas with precision, protecting sensitive skin from any red bumps, itching or razor burn.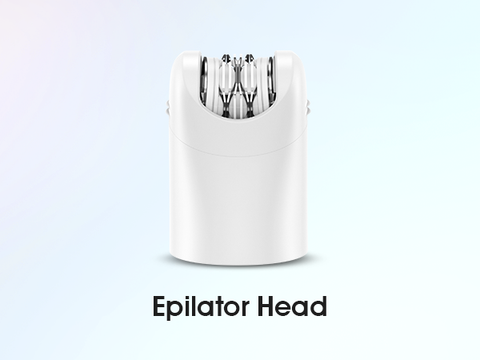 Catch fine hairs carefully from your face or other small areas using at a 90 degree angle, no need to purchase another mini epilator for face.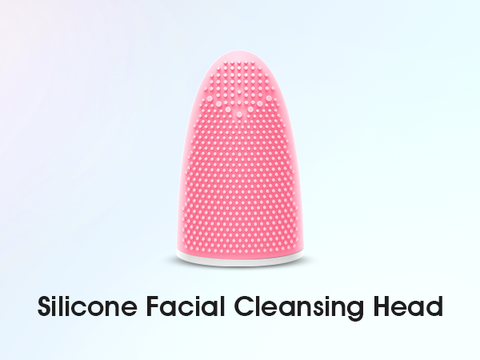 With 1000 elastic soft silicone touch-points, can vibrate gently and bring out dirt, getting a mini massage experiment on your face.
Explore to use various accessories, find your ultimate comfort and convenience
For any areas of the body, you should use this one
Maintains a 30-45 degree angle to the skin for initial trimming of thick, long hairs. The middle foil allows for a close shave, such as armpits. Since the skin is uneven/curved, pull your skin tight.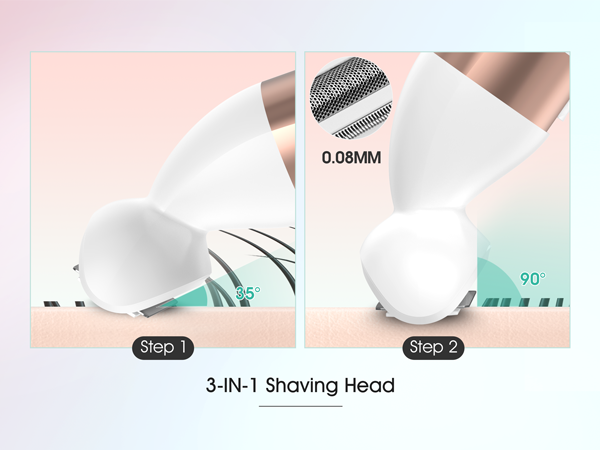 For large areas, like legs, no need to go over
Maintains a 30-45 degree angle to the skin and trims hair against the direction of growth. Effectively get a complete shave of the areas like arms, legs, back. Adjust in length by the guard included.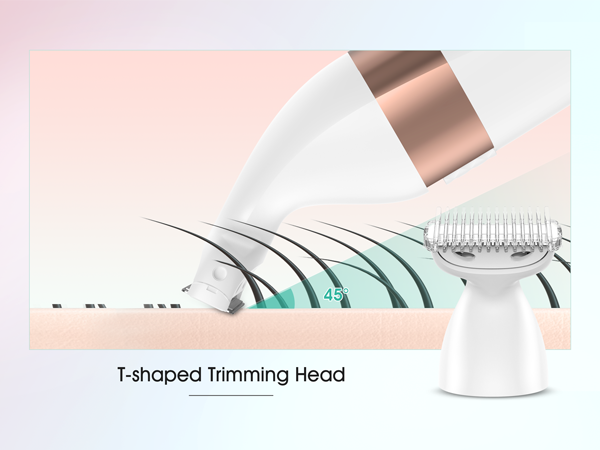 For bikini line, painless trim hairs precisely
Glides gently along the curves and contours of your body, parallel to your skin. Comes with a guard to trim long hairs. Remove it for a clean shave. Not being cut as long as you're slow and careful.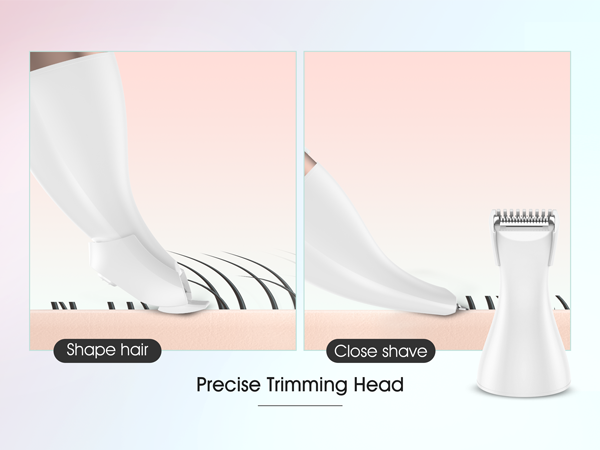 For small areas, like face, lips, do the following
Perpendicular to the skin at a 90 degree angle, move slowly to ensure the tweezers grab fine soft hairs. Go over an area several times if the hair is very thin and short, you will like the results.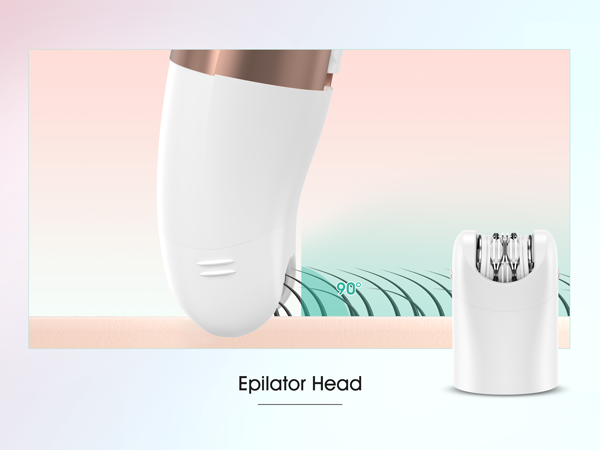 For face, clean and massage, revive radiant skin
Squeeze facial cleanser onto the silicone brush head, move it around on the face. It will vibrate for deep cleaning while massaging the skin to promote blood circulation and bring you a glowing skin.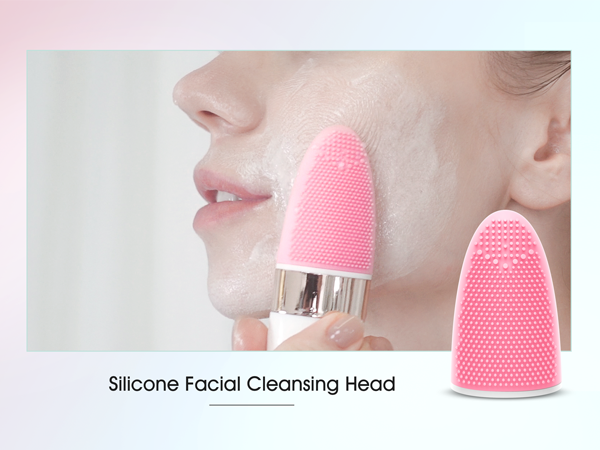 Warm Instructions for this bikini trimmer
1. Not using the product while charging
2. In order to maintain blade performance, try not to soak the body in water for a long time, and keep it clean and dry after use.
Just enjoy a smooth shave!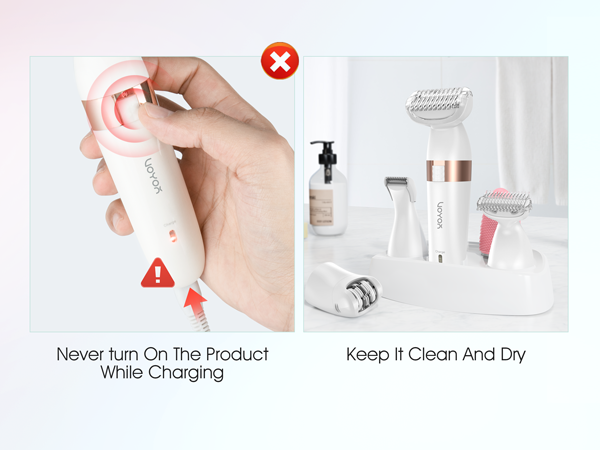 OUR GUARANTEE

Product Warranty-All products purchased from VOYOR come with 2-year warranty.
Unconditional return-You can enjoy a 30-day no question asked return policy after purchasing from our store. Please send us an email at support@voyor.com before returning the product, we will offer you the relevant return information.
FAQ
Q: Are the blades sharp? Is it a safety razor?
A: The safety razor system that equipped with hypoallergenic stainless steel blades and floating blades can help you achieve a close and comfortable shave without pain or irritation, even for sensitive skin.
Q: What is the difference between 3-in-1 shaving head and T-shaped trimmer head?
A: 3-in-1 shaving head works perfectly on all areas, and T-shaped trimming head is great for removing hair on the legs or arms. 3-in-1 shaving head with Hypoallergenic floating foil blade, works on even of hard-to-reach parts like armpits, bikini line.
Q: Which shaving head should I use for the bikini line?
A: For very effective results, please first use the foil head shaver to get hairs short enough, then use the precise trimmer head for fine trimming down hairs.
Q: Can I use the epilator on my face? How to remove fine hair effectively with it?
A: Yes, this can be used for facial hair and specifically designed for root plucking in small areas. Hold the micro epilator head at a 90 degree angle to your skin and run the epilator over several times for finest hairs, you can see satisfactory effect.
Q: Is it holding the charge for long amounts of time?
A: This item delivers 120 minutes of shaving, once charged it'll holding up well for days! Obviously it's holding a pretty long time between charging time requirements. Great for travel without frequent recharging.
Frequently Asked Questions
How long is the product's warranty? The product is broken, can it be replaced?
The warranty for VOYOR products is two years. If you have any questions about the product, please feel free to contact us.
We will do our best to help you solve the problem. Please click here, and be sure to attach the order number so that we can help you better deal with the problem. Thank you.
For detailed refund policy, please click here.

How to return the products? Is there a refund?
We will refund no-asking within 30 days. If there is any dissatisfaction with the product, please contact us in time and we will tell you the address where the product can be returned and related refund matters.
For detailed return policy, please click here.

How long will it take to receive the products after placing the order?
When your order is completed, we will deliver the products for you within 24H, if there are no special circumstances. If there is, we will contact you in advance. We will arrange delivery according to your geographic location, and you will receive the products within 3-7 business days.
For detailed shipping policy, please click here.
About free gift or QR code
If you have received a free gift card or the QR code is invalid, please contact us directly through the contact us page and we will teach you how to get a free gift.
Didn't find your answer?